A new tool exclusive to Luxembourg, Viréo has created a start-up offering several services for resident and non-resident employees and employees. It was during a private presentation evening that took place on December 17 in our offices that we were able to discover the specific features of the tools offered.
An innovative concept
Until now, Luxembourg did not offer services for individuals to file their tax returns online. It is from this observation that MyTax was born. As the leading Luxembourg and cross-border tax advisor, this tool offers you the opportunity to answer specific questions in order to automatically complete your tax return. 
For your taxes: optimize your expenses
There is one certainty for the majority of taxpayers (whether resident or non-resident): paying taxes, at source or at the time of taxation, is a duty of citizenship. However, do you still have to pay the exact amount… That is why some taxpayers have to (or should) file a tax return.
Indeed, a large majority of taxpayers do not simply enjoy their rights and/or tax benefits in an optimal way. This leads to a simple observation: many taxpayers pay too much tax without even knowing it!
For your health: improve your well-being
Figures show that in Luxembourg, a majority of employees admit to suffering from periods of depression. 20% of them consider themselves on the verge of burn-out. That's why Vireo created MyScan, which takes care of your well-being.
With a series of questions to assess your mental health, the start-up will be able to offer you services and tools to help you improve this point. For this, they trusted a recognized medical engineer. The latter was able to transcribe his knowledge and experience into a neutral and rational digital form.
Above all, the possibility of training for free was add, as many times as you wish. The goal: to be more focused in different areas such as concentration, speed, reflexes, etc. You will discover that very high level athletes use his methods on a daily basis. The progress and results obtained are irrefutable proof of its perfect mastery of the tool in all simplicity but in all efficiency.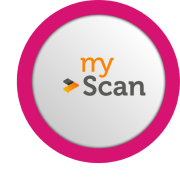 For your safety: choose the best insurance
MyNeed allows you, thanks to European insurance broker partners, to find the insurance services that best suit your needs and budget. Their main priority, and added value, is the neutrality provided in the advice provided to you. To achieve this in Luxembourg, it was essential to move away from the traditional functioning of agents linked to a single company.
Indeed, whether or not you are a resident of Luxembourg, MyNeed can offer you all the necessary property, personal and/or savings/investment insurance depending on your needs. This is true whether you have economic interests and/or property in Luxembourg or abroad.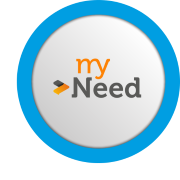 For your protection: get advice from lawyers
Viréo provides you with a team of lawyers with recognized talents who are selected according to their specializations on the basis of strict criteria. These lawyers can help you, advise you and defend you through MyLaw.
They will help you deal with sensitive situations, with the logical exception of any dispute with your employer. The fees that will be proposed to you for these interventions have been negotiated in such a way that you obtain effective assistance at privileged conditions making the advice more accessible to each of you.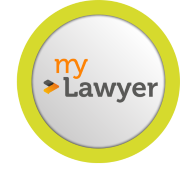 A service provided by the employer
Vireo's main target is employers in the Grand Duchy. They propose a subscription model that companies offer to their employees to increase their well-being at work and promote additional services that improve their purchasing power. 
A kind of new Tax Concierge Service, with an optimized and simplified user experience so that it is now child's play!
---
Would you like more information about this service? Contact us so that we can put you in touch with the sales team.